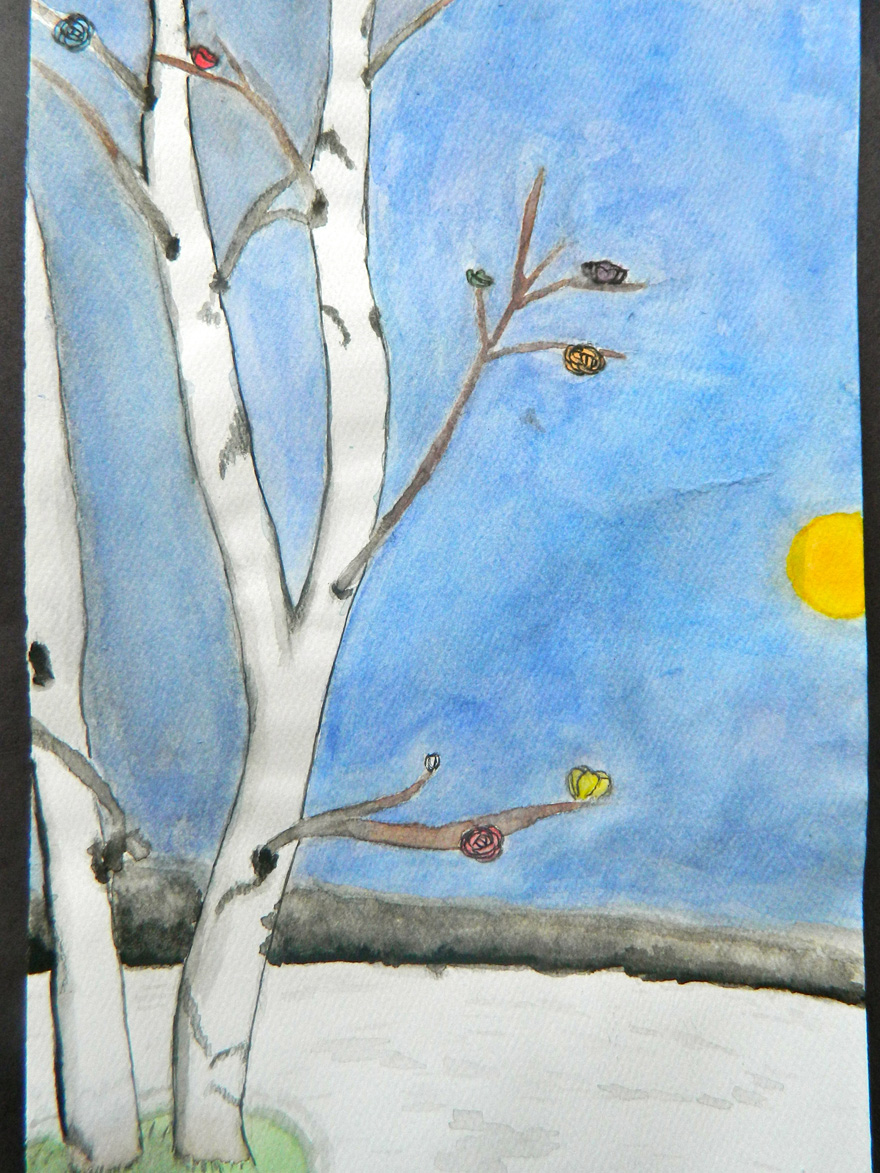 Title of Art Piece: Birch in Spring
Category: Painting
Student/Artist's Name: Jill Willoya
School: East Anchorage High School
Grade: 9th

Artist Statement: This watercolor painting was supposed to be done in art class for one of the projects. It's spring emerging from winter. From my perspective, it is a beautiful thing to see. I want to try and continue showing my view of the the world through art and writing. After high school, I would like to go to college. This is only the beginning.
Large Photo: https://artalaska.org/wp-content/uploads/DSCN04871.jpg