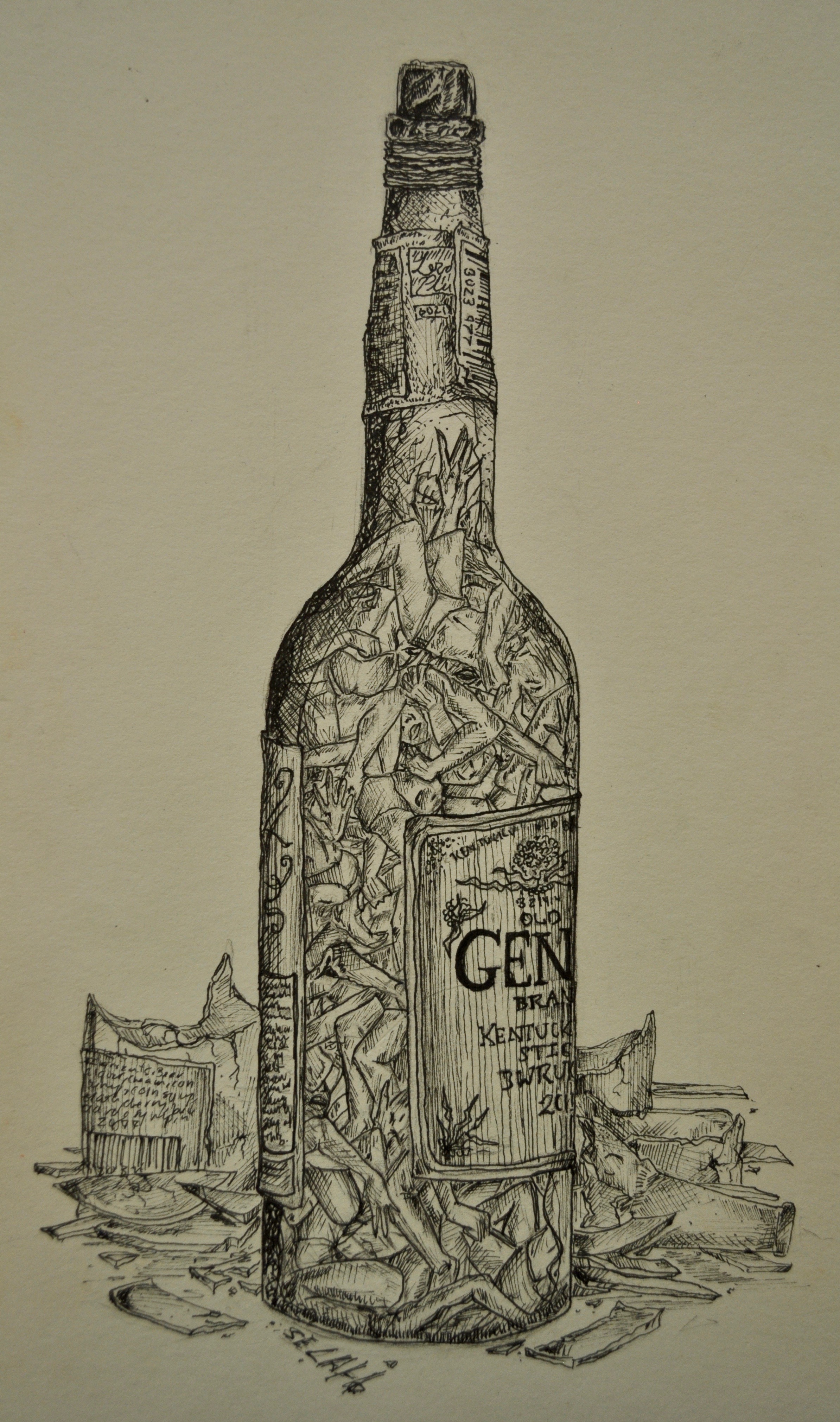 Title of Art Piece: beer.
Category: Drawing – 2017
Student/Artist's Name: Brekken Cogswell
School: Eagle River High School
Grade: 12th
Artist Statement:
My piece, titled simply "beer.", is part of a series I'm currently working on exploring what a drink can mean to a person or a culture. "beer." displays the emotions of those seemingly trapped in the grasp of alcohol. The foreground of the composition is a large bottle containing multiple beings malcontent with their surroundings while the background is littered with the remnants of a broken bottle. Shattered through unknown circumstances, the background represents either the escape of formally encased beings or the inevitable collapse resulting from the abuse of alcohol. The use of crosshatching by ink sharpens the piece to illustrate the unforgiving nature of alcoholism.
Artwork Dimensions: 9 Inches High x 5 Inches Wide
Original Submitted Images Below
https://artalaska.org/wp-content/uploads/gravity_forms/25-cef2ca71b036e5d4cc59176d38d10451/2017/04/beer.jpg