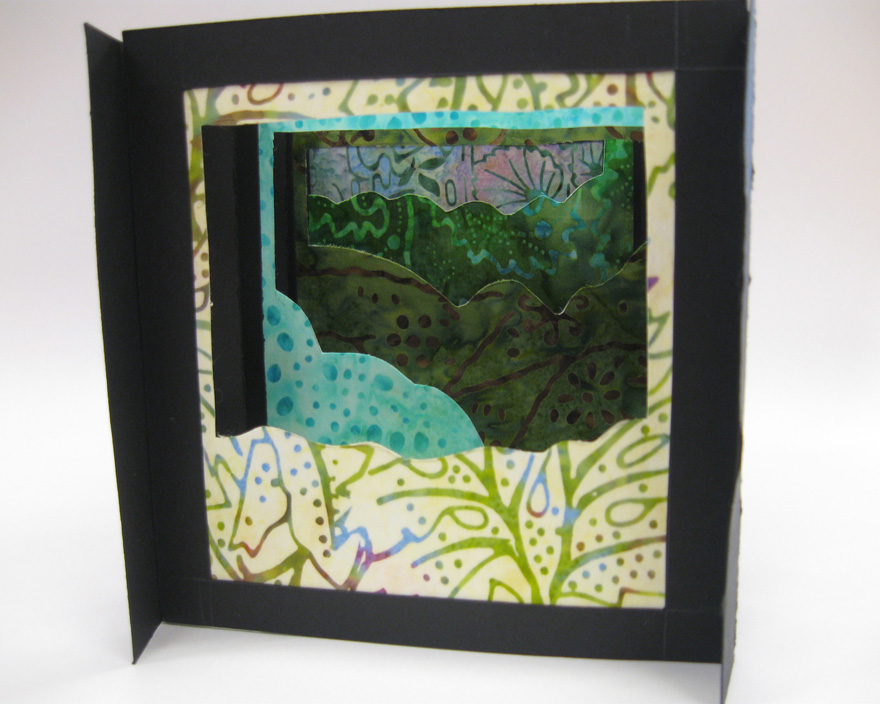 Title of Art Piece: Batik Tunnel Book
Category: Mixed Media
Student/Artist's Name: Leah Lowery
School: North Pole High School
Grade: 12th

Artist Statement: I wanted to try a tunnel book with fabric. So I had to glue rice paper to the back of the fabric to make it more sturdy. The fabric I used is fat quarter batiks. I used these because they look so earthy, they're beautiful, and they are my favorite fabrics. I made this tunnel book look earthy to go along with the earthiness of the fabrics.
Large Photo 1: https://artalaska.org/wp-content/uploads/Tunnel-Book-005.jpg-front-view.jpg
Large Photo 2: https://artalaska.org/wp-content/uploads/Tunnel-Book-006.jpg-3-quarter-view.jpg
Large Photo 3: https://artalaska.org/wp-content/uploads/Leah-001.jpg-top-view.jpg