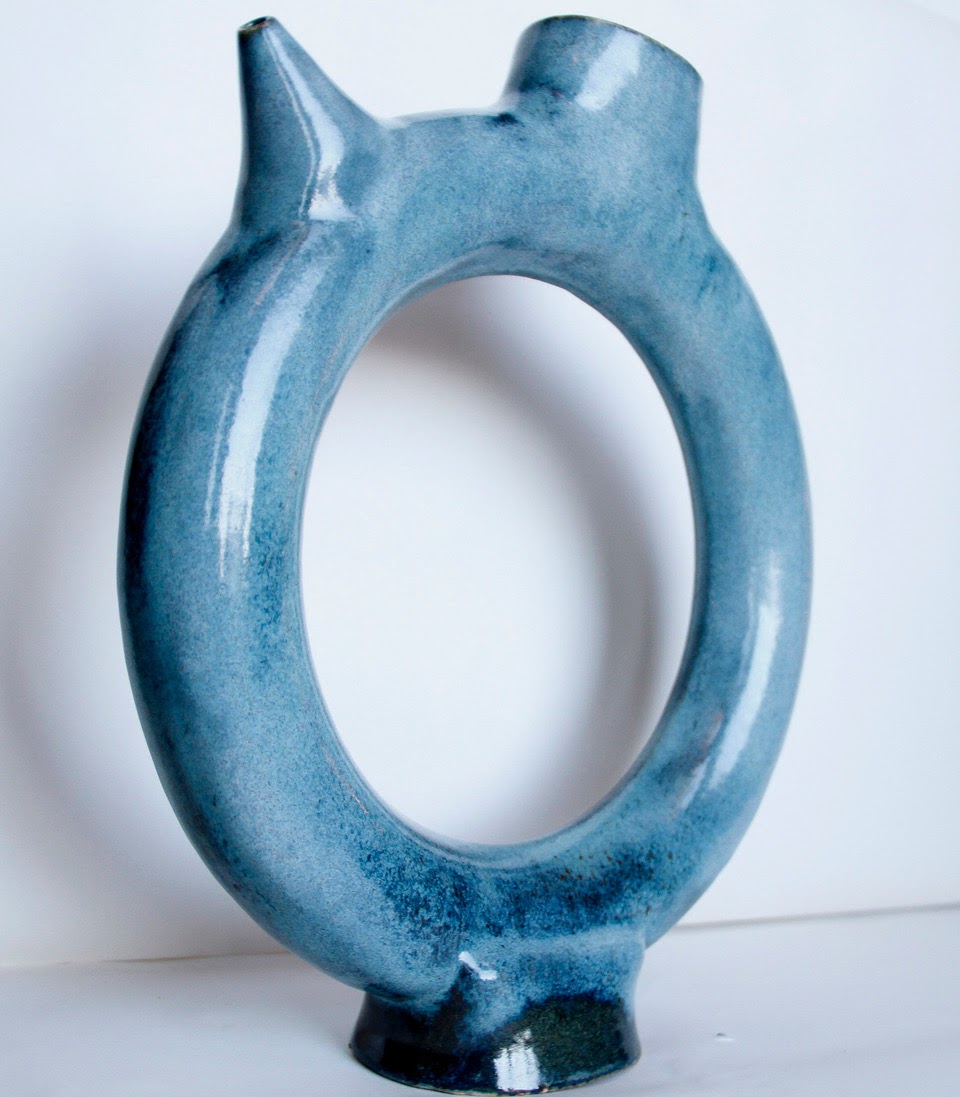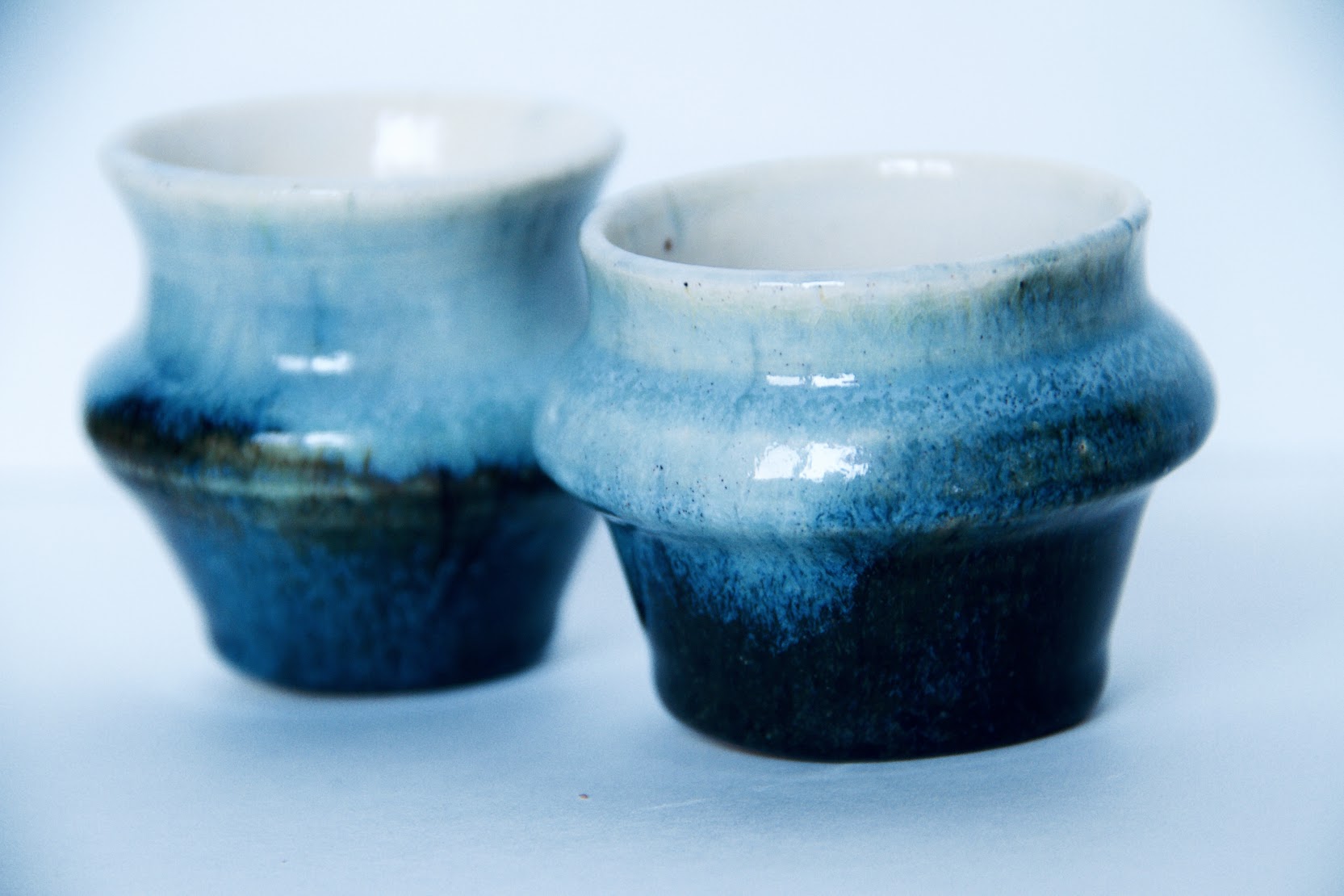 1st Place – Ceramics
Title of Art Piece: Azure Peculiar Teapot Set
Category: Ceramics – 2021
Student/Artist's Name: Presley Sarkisian
School: Lathrop High School
Grade: 12th
Artist Statement: Art is a never-ending exploration of the imagination. Through my art, I was inspired by the standard forms of teapots. I aimed to test the limits and see how much the standard forms could change into a unique unnatural arrangement. In my creative process, I first started by throwing a typical teapot. Then I sought to see how much I could develop my skills. I explored diverse forms and was inspired by the shape of a donut of all things. I threw large hollow round cylinders. These cylinders were very technically challenging due to the connecting of the walls to encircle the cylinder. It was also thought-provoking making the bases and tops look like they naturally adhere to the cylinder. Then for the glaze, I kept it intriguing but simple to emphasize the complicated form. The unique form pushed the boundaries of the teapot appearance, and I continue to explore and critique my designs.
Chronic pain was the root of my inspiration to explore many different elements of art. I have a nervous system disorder called Complex Regional Pain Syndrome (CRPS). This syndrome caused extreme chronic pain all over my body. I have been battling CRPS, for a little over 2 years now and art was my escape.
While my body is screaming from chronic pain, art became the calm in the middle of my storm. When I can hop on the ceramic wheel and feel the sensation of the clay between my fingers, my pain is forgotten and stress is relieved. Art permits me to forget the pain I feel every day and rejuvenates me. This piece allowed that relief for me and that makes my ceramics pieces even more special.
CRPS has spiked my interest in the arts and I love to explore different media and techniques. Art has really made my life livable and helps me manage my chronic pain daily. Doing art especially ceramics in this stage of my life has kept me joyful and appreciative. I am determined to see the bright side of all things, especially with my syndrome. The bright side to this time of need is my growing love for ceramics. I want to share my art with others and inspiring people through my artwork and my story. To show others that there is a bright side to every dark moment, one just has to find it. Art has helped me extremely and will continue to every day of my life and inspired me to dive deeper and create "peculiar" works.
Artwork Dimensions: Teapot 12 1/2 Inches high X 10 Inches Wide, Teacups both around 3 Inches High X 3 1/2 Inched Wide
Original Images
https://artalaska.org/wp-content/uploads/AzurePeculiarTeapot1.jpg
https://artalaska.org/wp-content/uploads/AzurePeculiarTeacups2.jpg
https://artalaska.org/wp-content/uploads/AzurePeculiarTeapot3.jpg