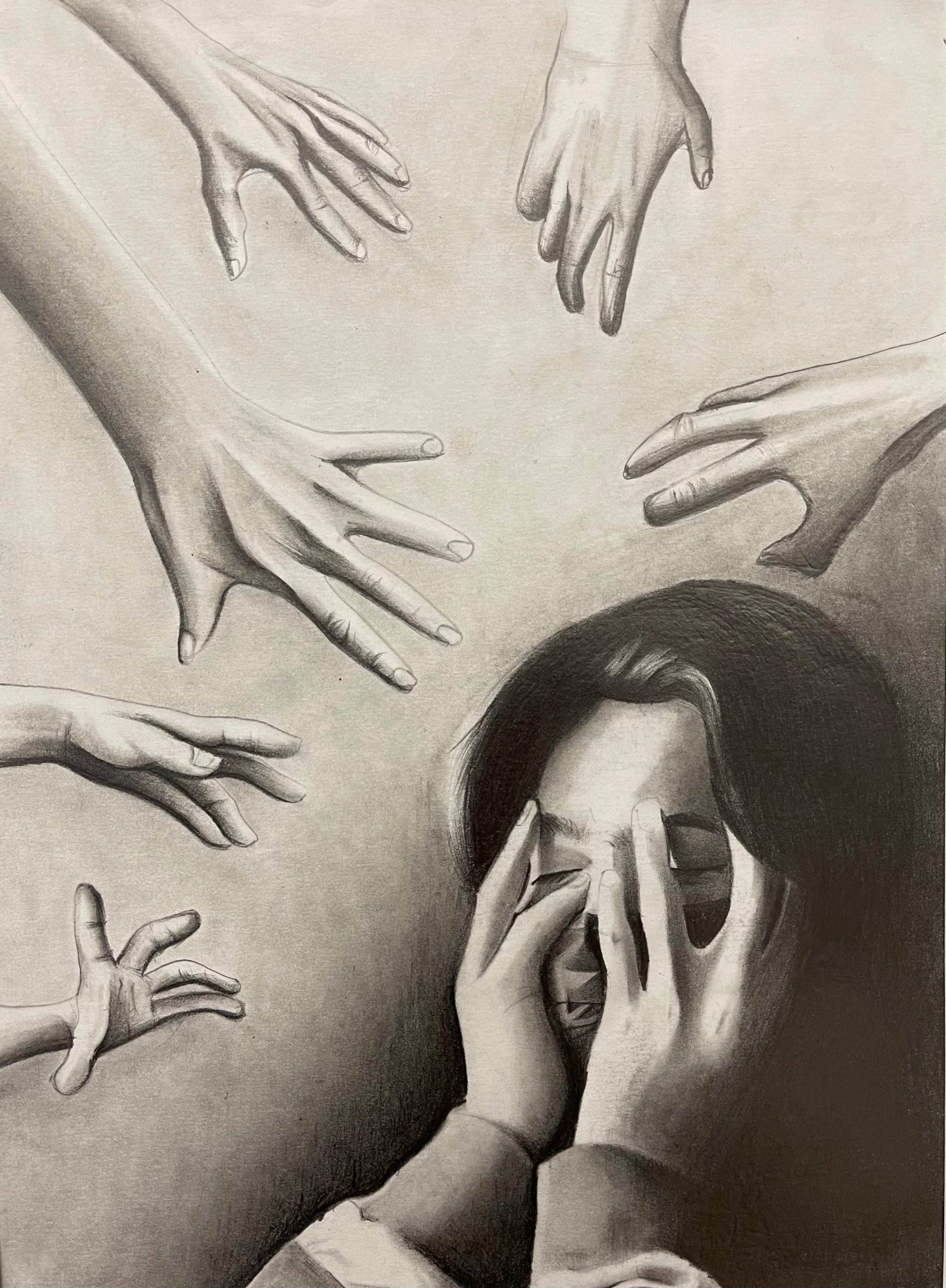 Title of Art Piece: Anxious
Category: Drawing – 2022
Student/Artist's Name: Clar Joaquin
School: Sitka High School
Grade: 10th
Artist Statement:
Many people struggle with anxiety, but few people talk about it. The concept of unspoken anxiety inspired me to express my deep feelings by channeling my thoughts into a creative process that resulted in this drawing that I created using graphite and paper. Those of us dealing with anxiety feel vulnerable, exhausted, and scared, which often leads to us figuratively covering our faces in fear.
I wanted to portray this feeling of having a spotlight on you, where all people are watching you and judging you in every single thing you do. In times of anxiety, an overwhelming feeling of isolation covers me, this leads to feelings of helplessness. The impacts of this deadly pandemic have negatively affected our mental health, increased concerns that we already have around school and have certainly slowed down our ability to participate in social events.
The purpose of this work is to bring awareness to anxiety and it is my hope that it will make people feel that they are not alone.
Artwork Dimensions: 9′ Wide x 12″ High
Original Images
https://artalaska.org/wp-content/uploads/gravity_forms/43-86be3940bf5ebab5728a18094bf15113/2022/04/Anxious.jpg