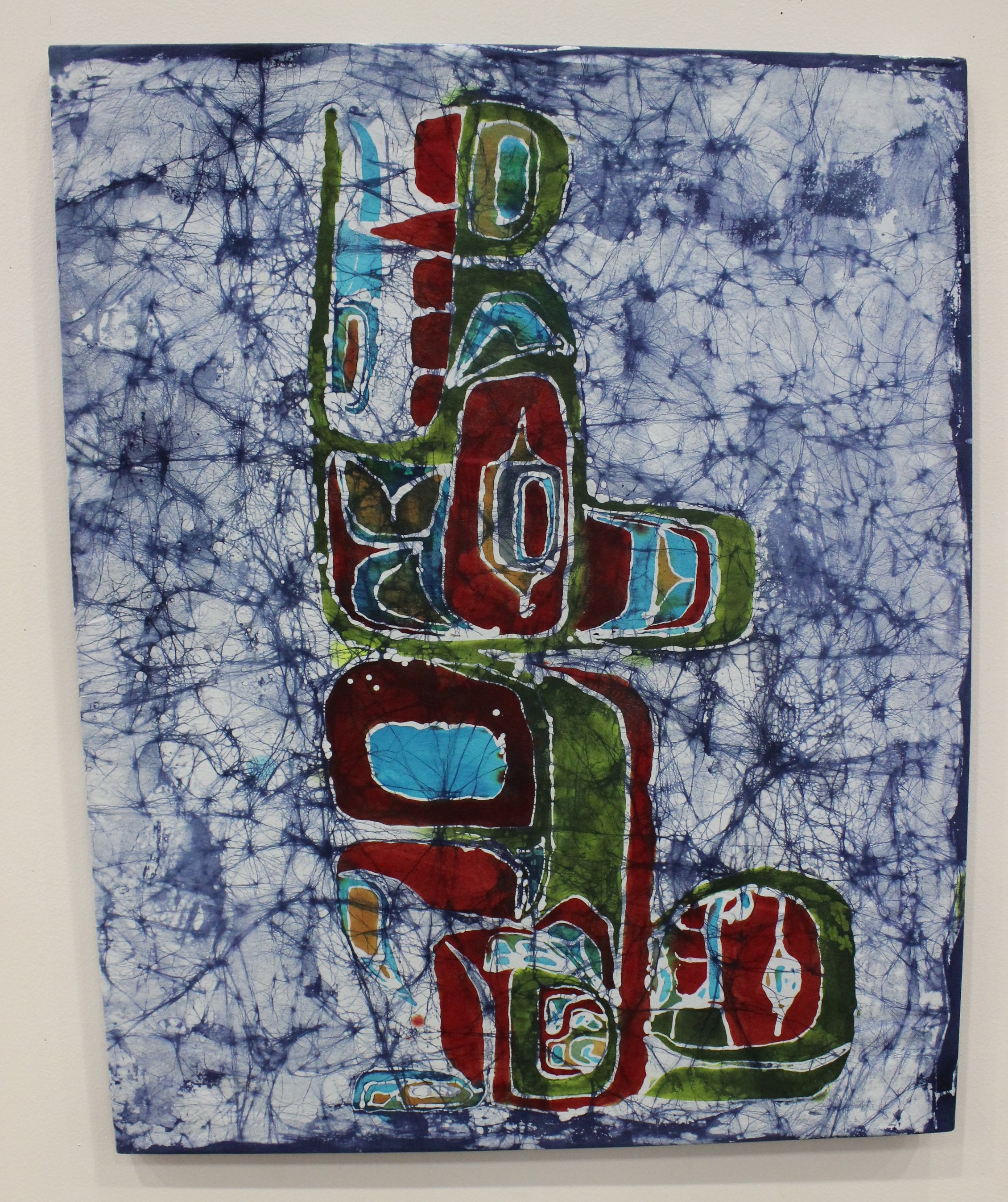 Title of Art Piece: Amiguq (Wolf)
Category: Multicultural Art – 2017
Student/Artist's Name: Erin Sherman
School: Palmer High School
Grade: 11th
Artist Statement:
Amiguq (Wolf), wax, dye, cotton fabric, 81.4 cm 109.5cm
My batik is a Haida wolf that was inspired by David Boxley, a traditional Haida artist. I did a traditional design of the wolf, but instead of having the traditional colors, I used colors that are not found in Native art.
My theme is Native Alaskan Art, this theme is important to me because most of the art is now made by the elders and their apprentices. Most Natives my age do not know their culture from their family because of the B.I.A. formed across Alaska. Our culture is fading now.
Artwork Dimensions: 32 x 42"
Original Submitted Images Below
https://artalaska.org/wp-content/uploads/gravity_forms/25-cef2ca71b036e5d4cc59176d38d10451/2017/03/Sherman.jpg