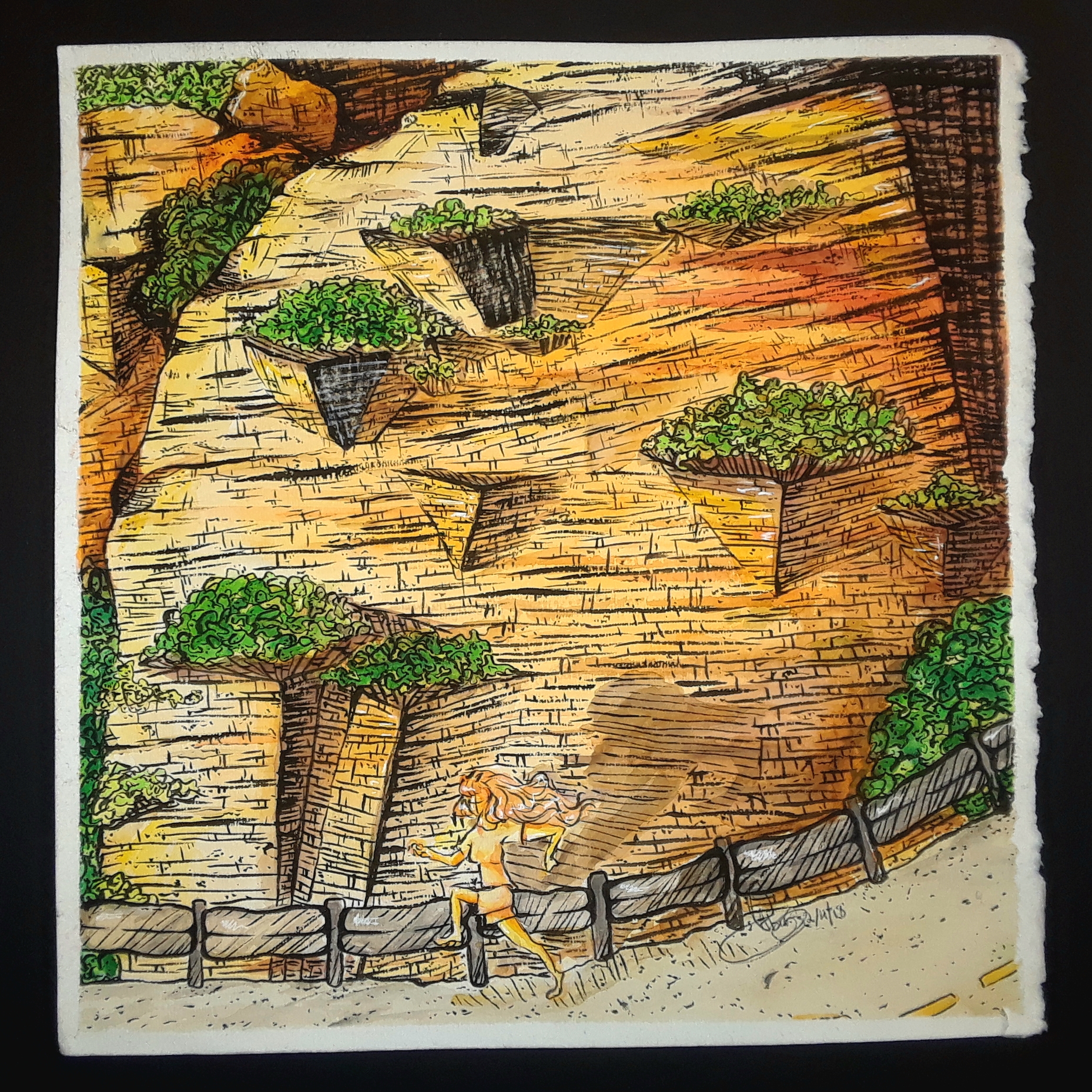 (Honorable Mention – Painting)
Title of Art Piece: A Claustrophobic's Paradise
Category: Painting – 2018
Student/Artist's Name: Amorah Lopez
School: Colony High School
Grade: 12th
Artist Statement:
My preferred mediums in art are watercolor, inks, and graphite. I prefer to color my works in watercolor because it works quickly and can be controlled in almost any way one desires. I use ink to outline my watercolor marks, defining shapes, creating details, and adding texture to extenuate the pieces. I also like to use graphite for portraits and more organic looking art.
A concept that I've been focusing on most recently is expressing my happiness through memories and imagination. I feel my purpose in life is to be happy, and to make others happy. Because of this a lot of my most recent pieces have been on memories that I think define my most joy-filled moments.
In the future I hope to work in animated film, working with initial design processes such as storyboarding, concept illustration, or character design.
Artwork Dimensions: 12 Inches High X 12 Inches Wide
Original Submitted Images Below
http://artalaska.org/wp-content/uploads/gravity_forms/30-6e9a923a3f9f1cc0be023500e6aca5fc/2018/04/20180327_125835.jpg