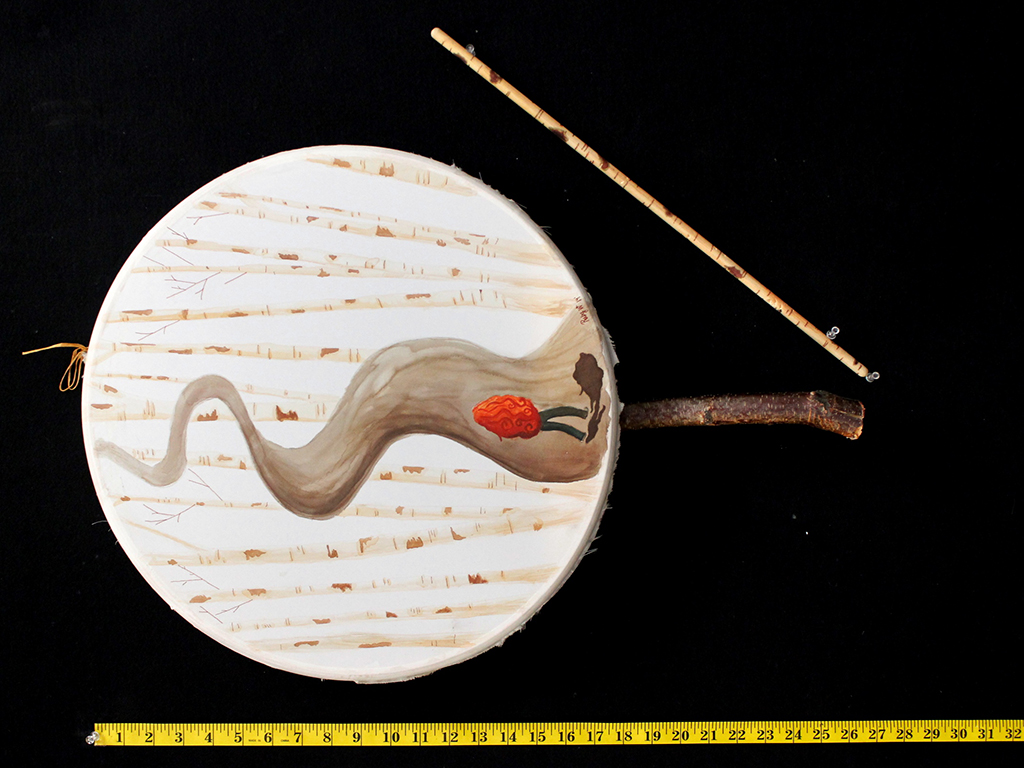 Title of Art Piece: A Birch Walk
Category: Multicultural Art – 2015
Student/Artist's Name: Ruby Woodings
School: Palmer High School
Grade: 10th
Artist Statement: The leaves have all gone. The path is bare except for her. The air is cool and crisp. She is headed somewhere.
A walk to remember, a story to tell. The places she went, in a snowless December.
Colors of nature, are beheld on this drum. The face of the girl, is a mystery to some.
The birches are bare, for snow to come. The path leads on, to a place somewhere.
Artwork Dimensions: 26″ high x 18″ wide
Original Submitted Images Below
https://artalaska.org/wp-content/uploads/gravity_forms/17-b7221c298234f7ed822a8dc8a3c3bb8c/2015/03/R.-Woodings.jpg