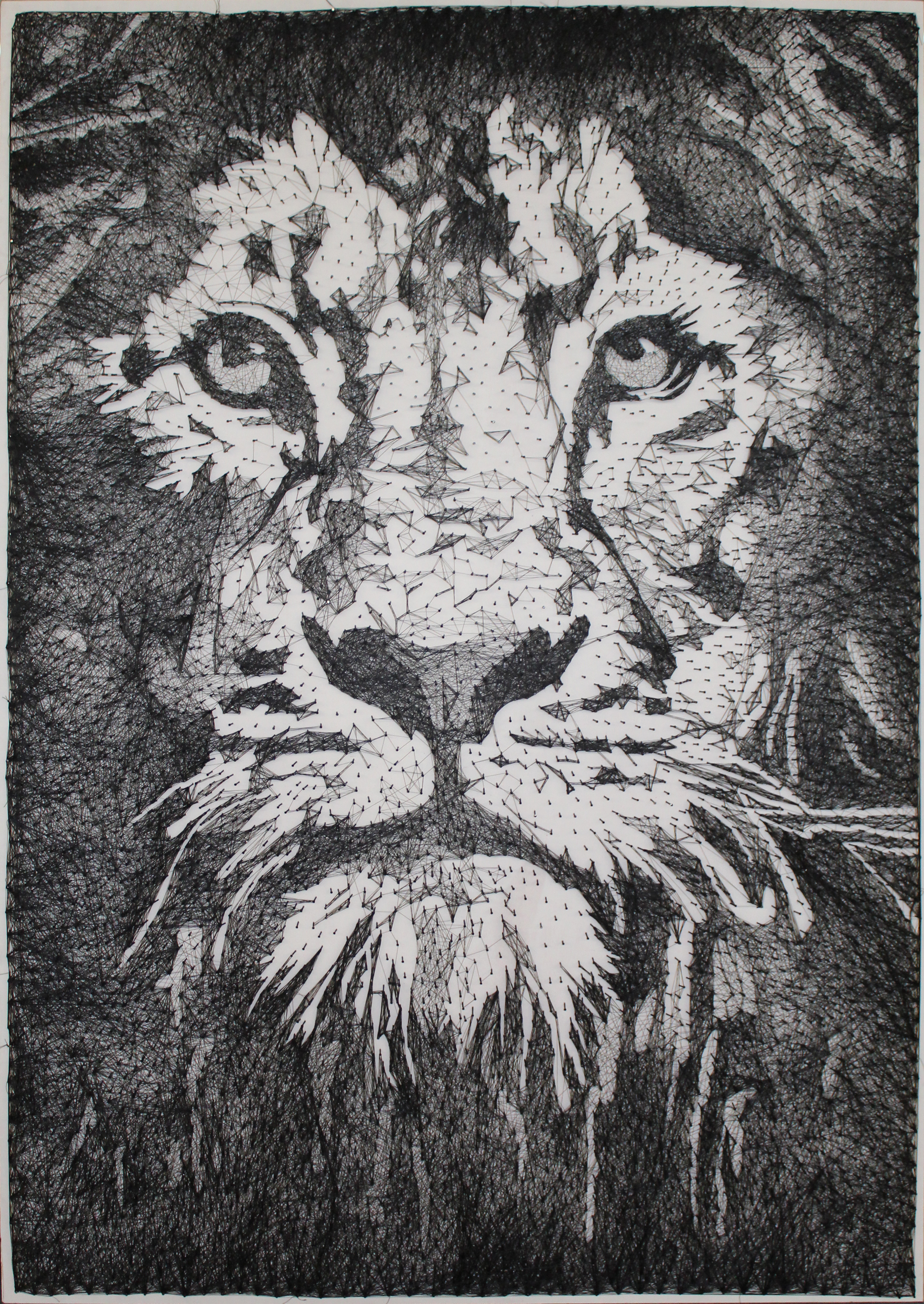 (1st Place – Mixed Media)
BEST OF SHOW AWARD
Title of Art Piece: King of Kings
Category: Mixed Media – 2019
Student/Artist's Name: Caitlin Mond
School: Valdez High School
Grade: 12th
Artist Statement:
Just last summer, I discovered a new art medium which mesmerized me. I saw pictures whose image
had now been captured in string. I had been looking for a new medium to use and was inspired to try it
out for myself. I practiced with smaller images and then worked my way up to larger projects. While
doing research for new ideas, I found full portraits done with this very medium. Deciding to take the
leap, I finally started to plan out my own portrait. It took a few days to finally settle on my subject for
this project, a lion. When I had first started, I didn't have a specific statement in mind for the finished
product. As I was stringing the piece together though, it started to become clear. Before I began my lion
project, I had created a world map out of string. If you put meaning behind that piece, you can see a
representation of a World all connected. The lion portrait, "King of Kings" to me then represents the
creator who was the one to string us all together, to have made us all in his own image. My biggest hope
for this piece is for it to captivate all audiences, make them ponder on its meaning.
Artwork Dimensions: 6 Feet High x 4 Feet Wide
Original Submitted Images Below
http://artalaska.org/wp-content/uploads/gravity_forms/34-ea91c86f383784854ac0228457db3e3e/2019/03/King-of-Kings.jpg