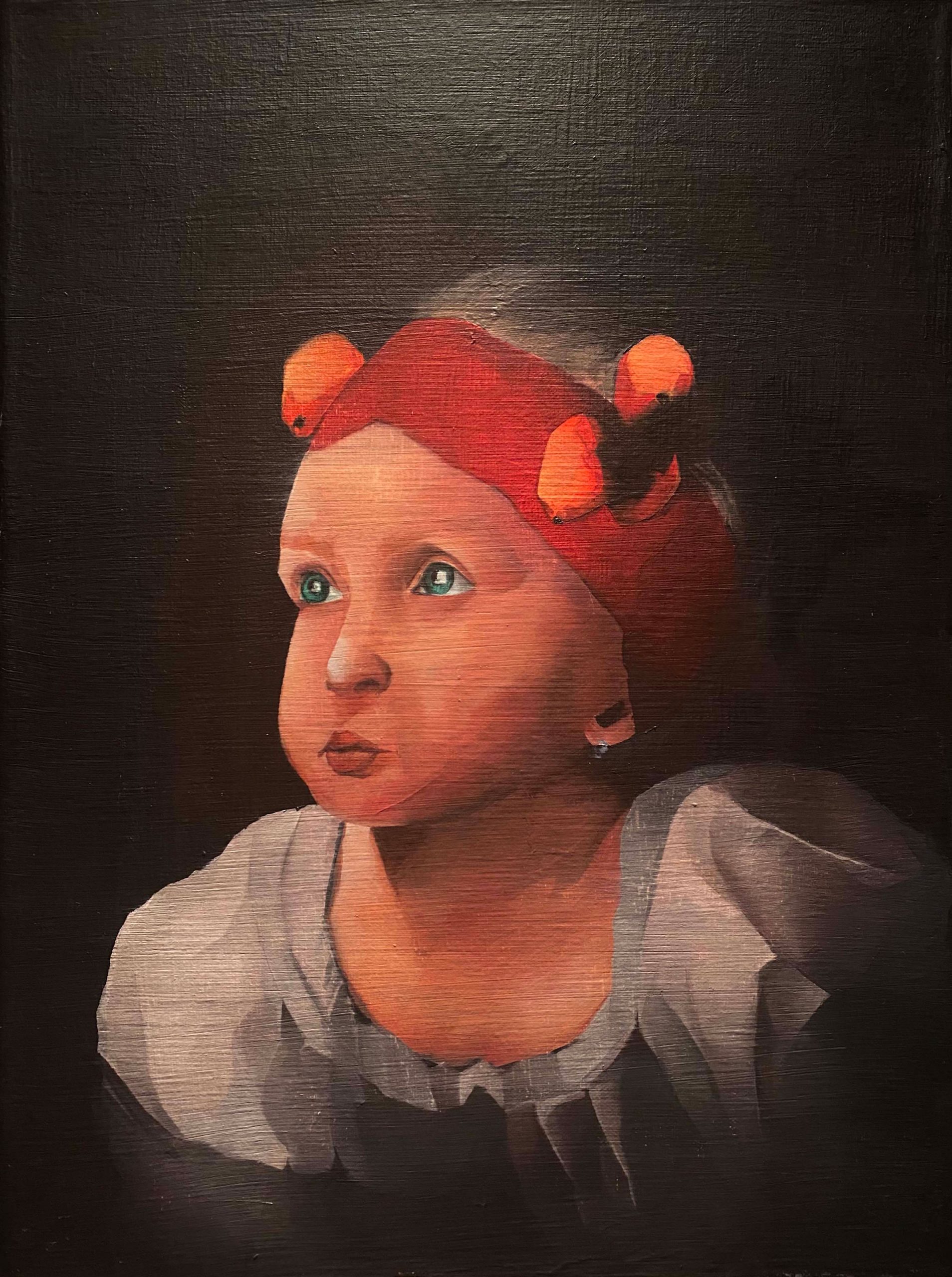 2nd Place – Painting
Title of Art Piece: 1776
Category: Painting – 2022
Student/Artist's Name: Garrett Klein
School: Thunder Mountain High School
Grade: 12th
Artist Statement:
"1776" was a piece I did inspired by old fashioned pieces done during the 1700s, taking into consideration the light reflection upon the skin and use of soft colors I regularly paint adults or teenagers. With this piece, I had to rethink my approach of the child's face. Unlike adults and teens, childrens faces are softer, and have less sharp features. I had to keep that in mind while working on the shadows, as to not make them too dramatic.
While working on the dress, I mindfully approached the shadows cast by the wrinkles which contrasts the sharper light along the edges.
Once – semi dry – I applied a thin layer of Acrylic Medium MATTE finish, causing the areas of undried oil to thin. This gives the piece an aged look.
Artwork Dimensions: 16 inches X 12 inches