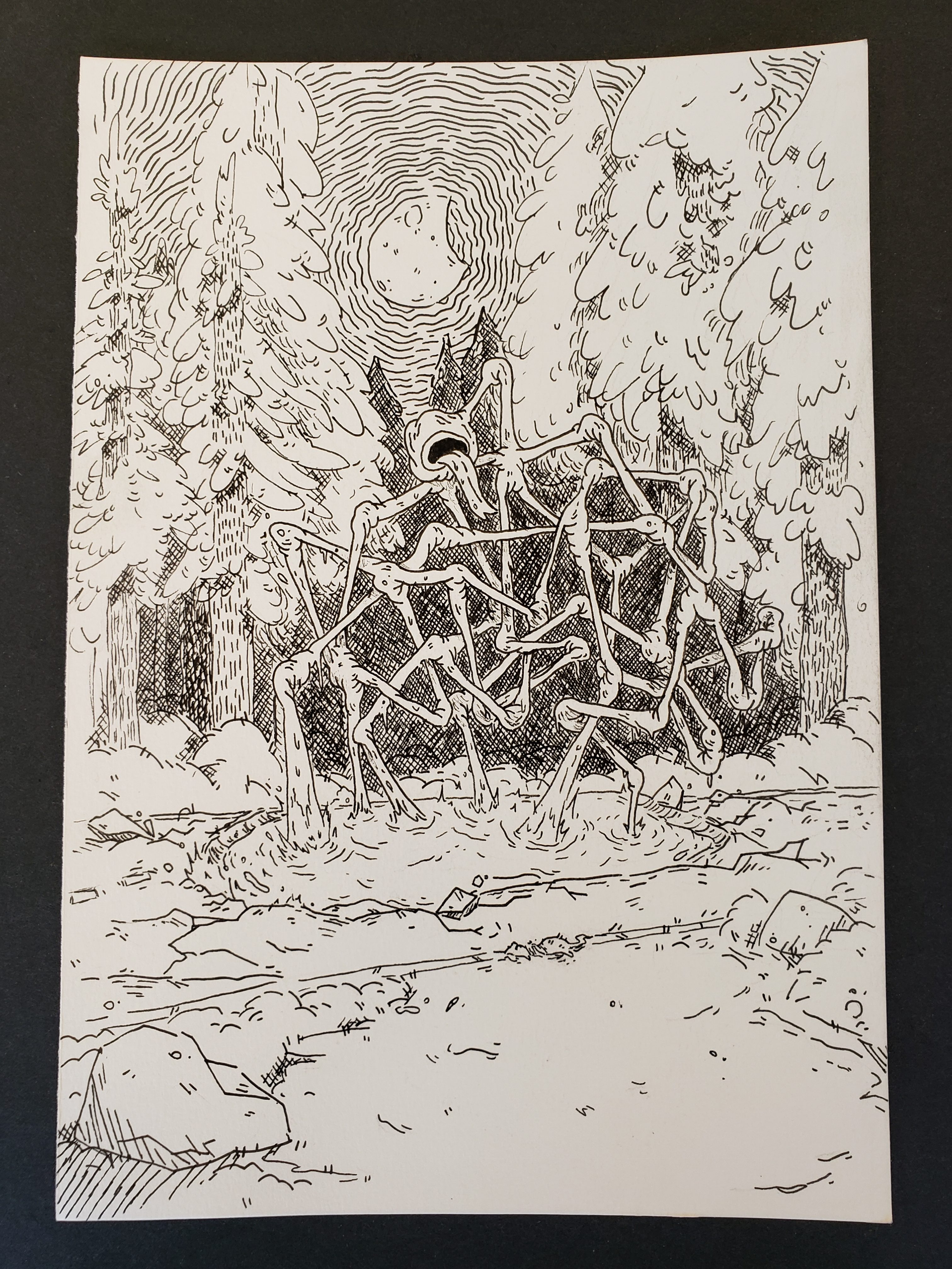 Title of Art Piece: "greeting"
Category: Drawing – 2019
Student/Artist's Name: Donovan Caldwell
School: North Pole High School
Grade: 12th
Artist Statement:
"It was just there, on- nah, coming out of the road, uncurling and undulating and interlocking and… Wet. It said something before I booked it."
"Where am I?"
"I-I dunno, I thought the voice would be inhuman, like a growl or something. After I saw that mouth, I was sure of it. But it wasn't. It was polite, almost, or it was trying to be? I could tell, because it was my voice."
Artwork Dimensions: 8" x 10"
Original Submitted Images Below
http://artalaska.org/wp-content/uploads/greetings-e1554672524770.jpg