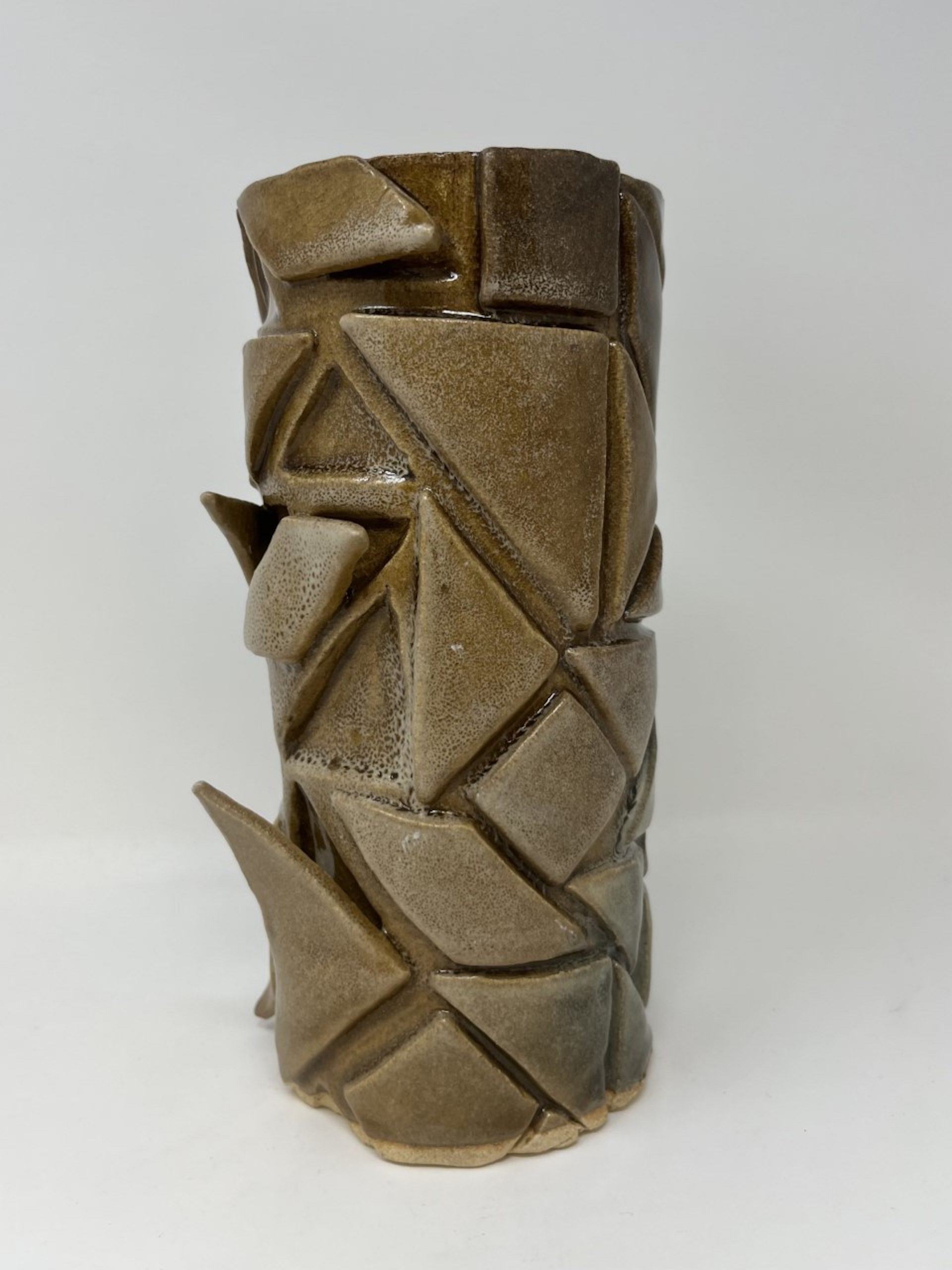 1st Place – Ceramics & Best of Show
Title of Art Piece: Pirate Patch Games
Category: Ceramics – 2022
Student/Artist's Name: Jamisen Rasmussen
School: Eagle River High School
Grade: 12th
Artist Statement:
When I was twelve years old, I was in an accident which caused the loss of sight in my left eye. My recovery took countless months due to various other injuries. Although dealing with seven broken bones and a major concussion was difficult, my sight loss challenged me the most.
After a couple weeks being home from the hospital, I realized I was able to see a tiny bit out of my blind eye. I was exhilarated; even though everything was dark and severely unfocused, there was hope. I decided to revisit my doctor who referred me to a neuro-ophthalmologist. At neuro-ophthalmology appointments, I participated in a few tests and therapy "games" to strengthen the little sight in my eye. My extended family jumped on the exciting possibility of gaining my sight back, and I joined them. I worked and worked at therapy, which was not only physically tiring, but it constantly reminded me of what I had been through. Instead of focusing on medical truth, I had convinced myself that if I kept working hard, I had a shot at my eye fully recovering.
I worked for almost a year at the taxing therapy exercises, which my family called the "Pirate Patch Games," but my eye didn't improve. I finally sat down with my doctor who explained that although I may be helping my eyes track together, my eye will never heal. I was devastated. I was mad at my family for giving me false hope, and I was even more mad at myself for believing them. I kept trying to work at therapy, but every time I practiced, I felt like screaming, and I eventually quit altogether.
This year in art, I have focused on sharing my unique experience with vision loss through ceramics. This specific piece was about eye therapy. One of my frequent exercises involved little plastic geometric shapes. Someone would arrange a set of shapes, and I had to arrange another set of shapes to look identical to theirs using the limited sight in my blind eye. I usually had to sit with my face an inch away from the table, and it was always a long and aggravating process. For this piece, I wanted to make a pot that not only represented the therapy I practiced, but the emotions I felt during said practices. On one half, the shapes are uniform and smooth, while on the other half, they are missing or falling off. This contrast represents the simplistic normalcy of sight that my left eye will never have again.
Artwork Dimensions: 4" x 4" x 9"