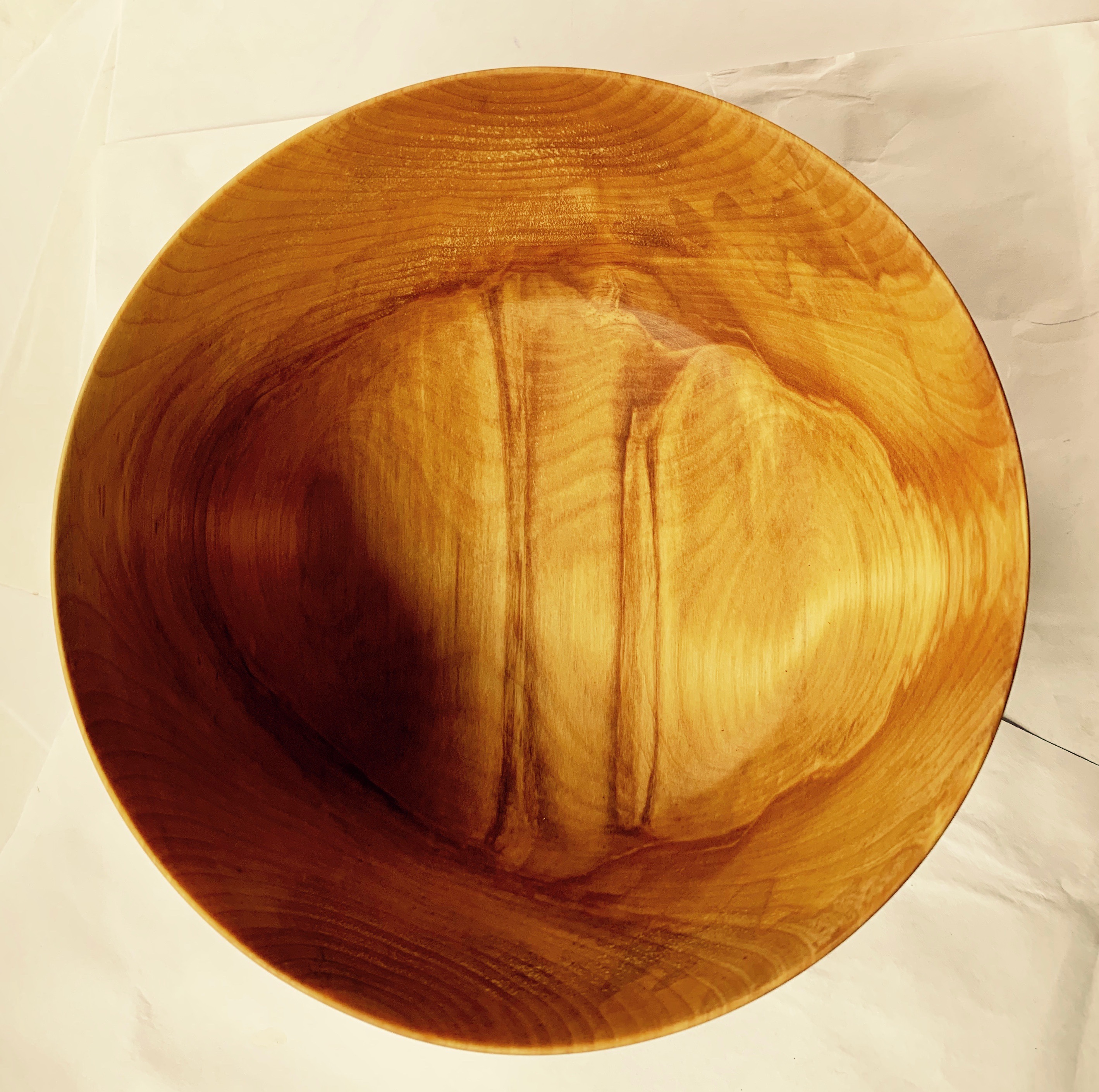 Title of Art Piece: Hand turned Nordic food bowl.
Category: Multicultural Art – 2019
Student/Artist's Name: Dylan Frantz-Collins
School: South Anchorage High School
Grade: 11th
Artist Statement:
My teacher offered to let me start turning large pieces in during my first semester because he said I have a good eye for detail. I was pleased to hear that and of course took his offer of learning how to turn these pieces. I find a lot of peace while turning, and I tune everything out of my mind except the blank and the bowl gouge. People started giving me compliments on my work and I started gifting them to friends and family.
Artwork Dimensions: 8" Wide X 4" High
Original Submitted Images Below
http://artalaska.org/wp-content/uploads/gravity_forms/34-ea91c86f383784854ac0228457db3e3e/2019/03/Dylan-4.jpg
http://artalaska.org/wp-content/uploads/gravity_forms/34-ea91c86f383784854ac0228457db3e3e/2019/03/Dylan-5.jpg