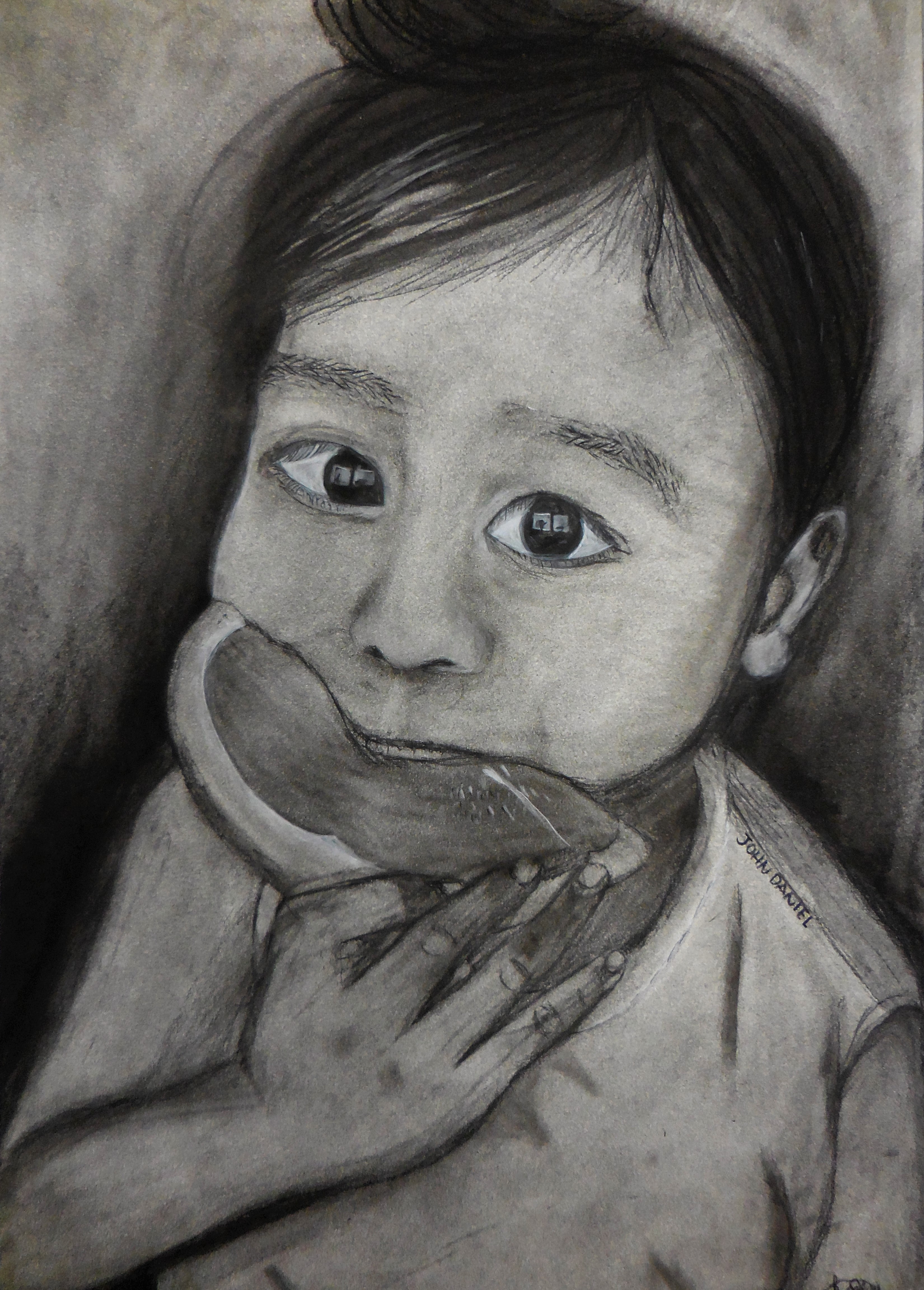 Title of Art Piece: Cute J.D.
Category: Drawing – 2018
Student/Artist's Name: Leah Bacalso
School: Unalaska City School
Grade: 10th
Artist Statement:
I thought a lot about this piece and I wanted to draw an important person in my life. The process I went through was planning it out seriously with my art teacher and my classmates. The picture I drew is my nephew, John Daniel, who is close to my heart. It took me quite a long time to finish the piece, and during those times I enjoyed it so much.
Artwork Dimensions: 12 inches x 18 inches high
Original Submitted Images Below
http://artalaska.org/wp-content/uploads/gravity_forms/30-6e9a923a3f9f1cc0be023500e6aca5fc/2018/04/Cute-JD.JPG