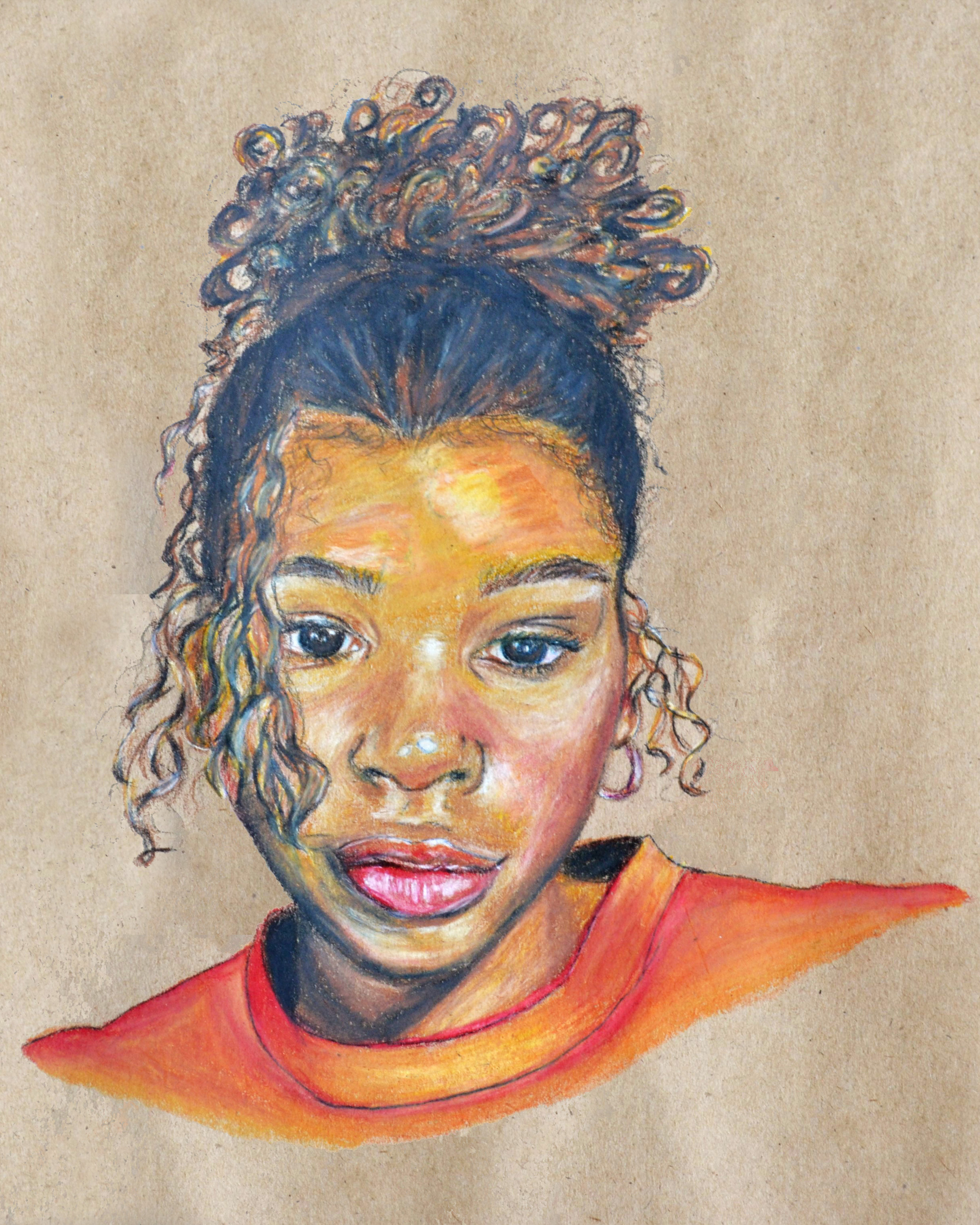 (Honorable Mention – Drawing)
Title of Art Piece: Clementine X Me
Category: Drawing – 2019
Student/Artist's Name: Tzadi Hauck
School: Thunder Mountain High School
Grade: 11th
Artist Statement:
This piece is my second self portrait. I chose prisma colored pencils as my medium to harness more control of the drawing. Using colored pencils is more intimate because each layer is purposeful; every mark cannot be erased or painted over. The beauty in colored pencils is that it shows progression.
The incorporation of orange conveys energy and strength. I wanted to portray my vibrancy and optimistic look on life while still creating a feeling of grandeur.
The title is Clementine x Me because clementines are hybrids and so am I. Clementines are a hybrid of a mandarin orange and a sweet orange. Like the clementines I am half white and half black. My identity is an important part of who I am and being to express that through art is vital.
Artwork Dimensions: 9" Wide X 12" Tall
Original Submitted Images Below
http://artalaska.org/wp-content/uploads/gravity_forms/34-ea91c86f383784854ac0228457db3e3e/2019/04/Tzadi-Clementine-X-Me.jpg