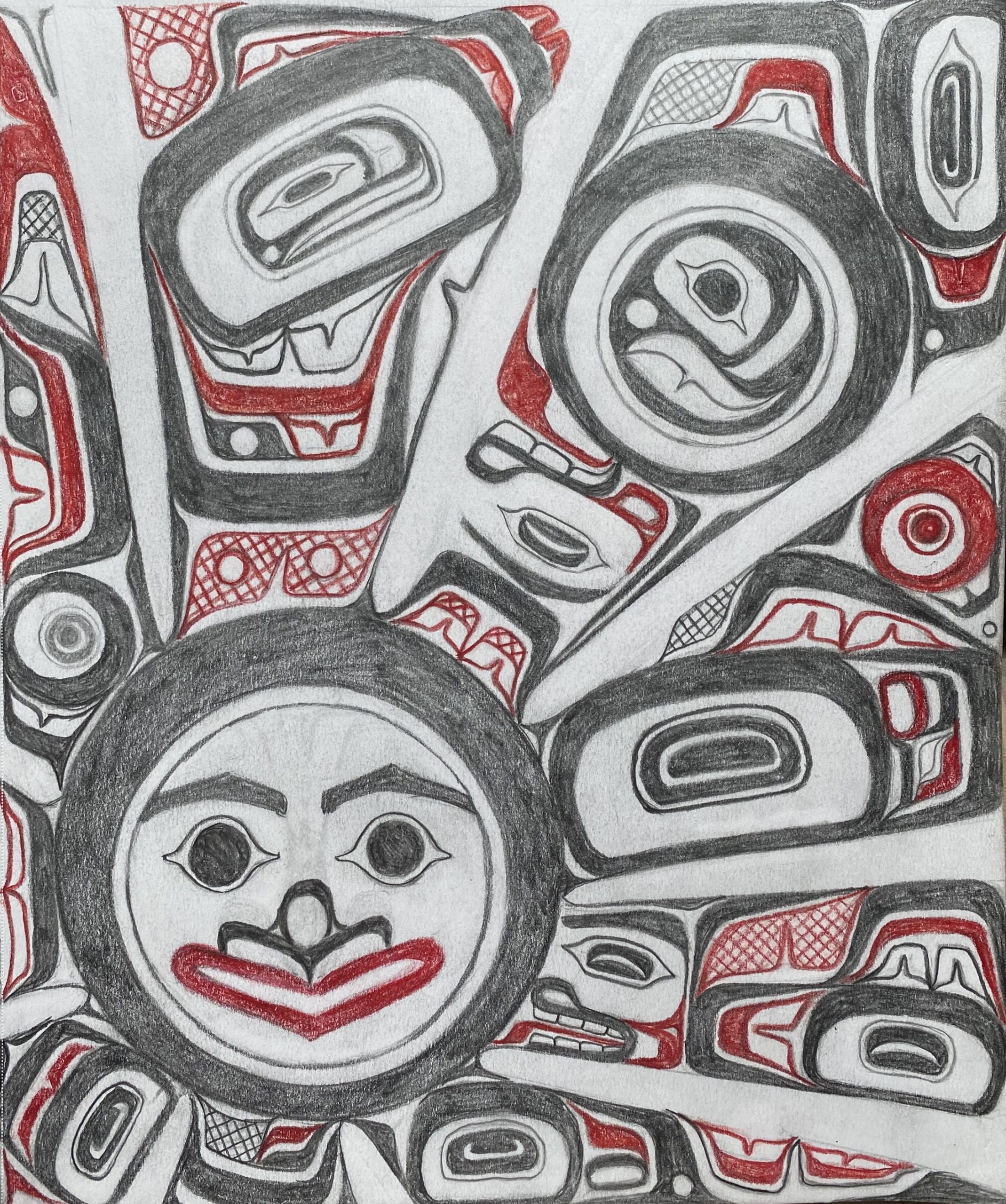 Title of Art Piece: Gagaan x'usyee sunbeam
Category: Multicultural Art – 2021
Student/Artist's Name: Addison Mallott
School: Juneau-Douglas High School
Grade: 11th
Artist Statement: "Gagaan daak uwaxíx wé séew ítdáx" the sun came out after the rain.
Covid-19 has been a challenge but we are starting to see the light at the end of the tunnel and the sun is beginning to shine. Learning formline design has been a healing experience that has helped me through the pandemic.
Artwork Dimensions: 10"x8.5"
Original Images
http://artalaska.org/wp-content/uploads/gravity_forms/39-8ac6ca04a8f39bd461fce00dcc46c12a/2021/04/Gagaan_xusyeeAMSpring2021.jpeg