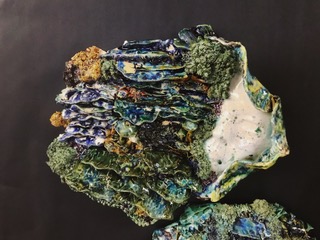 Title of Art Piece: "Botanica"
Category: Ceramics – 2019
Student/Artist's Name: Jessica Fandel
School: South Anchorage High School
Grade: 12th
Artist Statement:
I wanted to capture the beauty and diversity of nature and make my piece look alive. Like something you would find deep in the woods.
I enjoy working with ceramics because it gives me the opportunity to shape raw earth into my vision and opening the kiln is always a surprise.
Artwork Dimensions: Two 14" Diameter pieces. Wall hanging.
Original Submitted Images Below
http://artalaska.org/wp-content/uploads/Botanica-1.jpeg
http://artalaska.org/wp-content/uploads/Botanica-2.jpeg
http://artalaska.org/wp-content/uploads/Botanica-3.jpeg