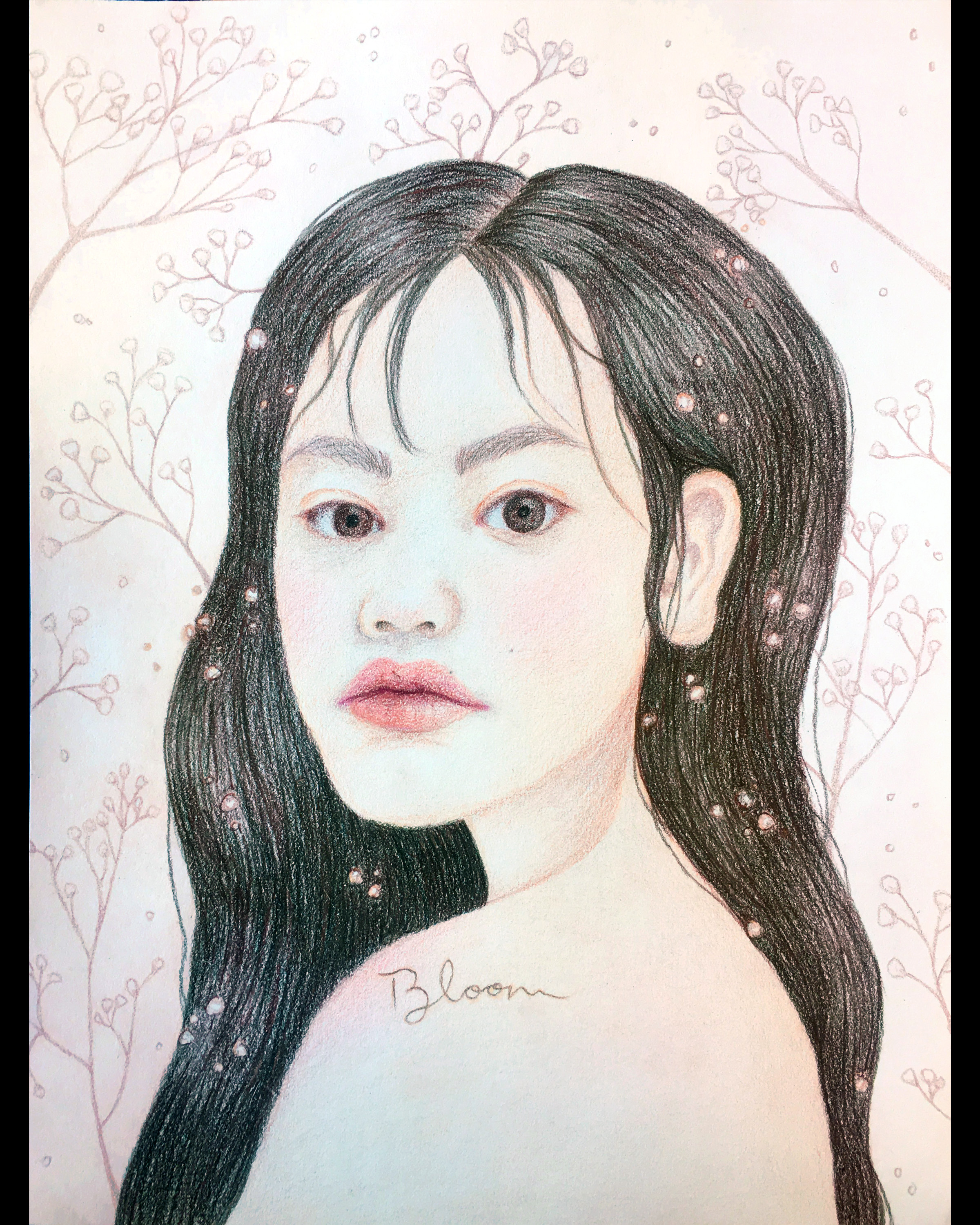 Title of Art Piece: Bloom
Category: Drawing – 2019
Student/Artist's Name: Tianah Sangster
School: Thunder Mountain High School
Grade: 11th
Artist Statement:
I chose to do a self portait as a way to better my skills at drawing faces as well as learn to love and accept myself. I took inspiration from a poem I wrote and the early spring.
Like any flower,
we bloom;
slowly, but surely.
I want to show the world
the beauty I've held
underneath my shy petals
before I wilt.
Artwork Dimensions: 9 inches Wide x 12" High
Original Submitted Images Below
http://artalaska.org/wp-content/uploads/gravity_forms/34-ea91c86f383784854ac0228457db3e3e/2019/03/Tianah-Bloom.jpg