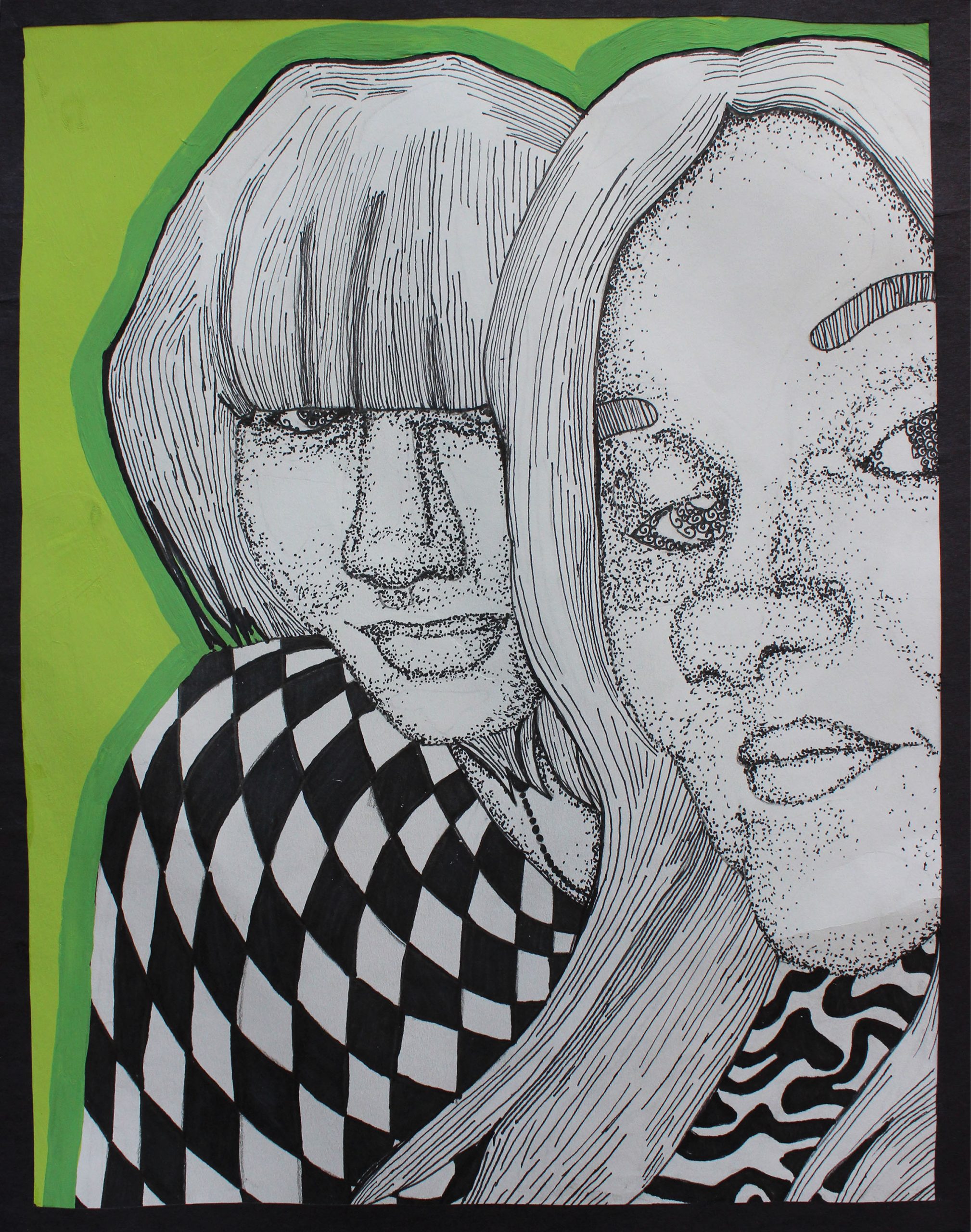 Title of Art Piece: Best Friend
Category: Drawing – 2021
Student/Artist's Name: Avarie Knight
School: West Anchorage High School
Grade: 9th
Artist Statement: This piece is one of my best friend, Addie, and me. The photo was originally taken after we went axe throwing, and it is one of my favorite photos of us together. I made this artwork by first creating an outline in pencil, with all of the highlights and darks of the photo in mind. I then filled every shape with different patterns, five in total, to create value. For my piece, I also wanted to make it even more personal by adding green to the background, which is both of our favorite colors.This piece shows much balance between realism and also eccentricness.
This piece communicates a lot of friendship, it shows how close my friend and I are. I made this artwork to appreciate our friendship, through putting in the effort to make a piece and showcase the importance of the friendship. In my artwork, I usually have a lot of personal connection to whatever I may be creating, and this piece really shows that for me.
My goal for this project was to show who I am, and I believe I really achieved that through showing my personal connections through creativity.
Artwork Dimensions: 10 1/2 inches high x 8 inches wide
Original Images
http://artalaska.org/wp-content/uploads/gravity_forms/39-8ac6ca04a8f39bd461fce00dcc46c12a/2021/04/AvarieAllState.jpg